Squeaky's World – Friends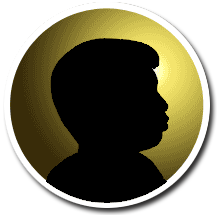 BRANDON
Tall and lanky young man - who eats to live
Sometimes oblivious about his environment
Methodical stickler to rules
Risk-averse and cautious attitude
Nocturnal and sensible creature of habit
Open to delayed gratification
Passionate soccer fan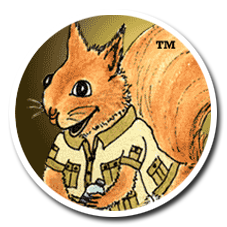 SQUEAKY
Kindly
Wise and guarded
Immortal
Was most powerful wizard in 19 th Century
Has a mysterious past
A genius at inventing gadgets and magical vehicles
A great diplomat - counts Czar of Russia, rulers of Uranus and Neptune as his close friends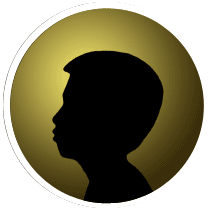 BRYAN
Cheeky eight-year-old boy
Risk-taker - leaps before he looks
Inquisitive and observant nature
Lives to eat and has a particularly sweet tooth
Demands instant gratification
Talks non-stop and speaks his mind
A rugby and basketball fanatic
---
Squeaky's World – Inventions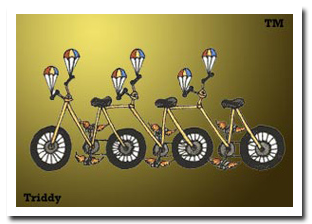 TRIDDY™
First introduced in chapter three of Squeaky I (Squeaky … he is more than a squirrel …), Triddy is a very special and unique bicycle that can only be voice-controlled by Squeaky. It has little golden wings on the paddles when used for flying and these change into little golden oars when Triddy travels along a river. Its black handles can extend into rubbery hands to assist its passengers. Little colourful parachutes shoot out of the handles whenever Triddy is descending from a flight. All guests who ride on Triddy will be invisible to the human eye. You will find that Triddy is capable of far more surprises in Squeaky III.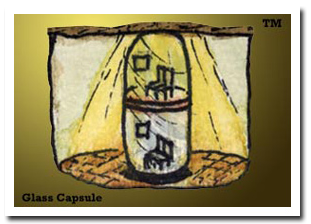 GLASS CAPSULE™
Stored in the basement of Squeaky's magical tree-house, this glass capsule was first introduced in chapter five of Squeaky I, when Squeaky brought the two boys to the centre of the earth to visit the kingdom of the glow worms. The glass capsule is two stories high. It has comfortable armchairs and a screen in each level. Find out more about the glass capsule in future Squeaky sequels.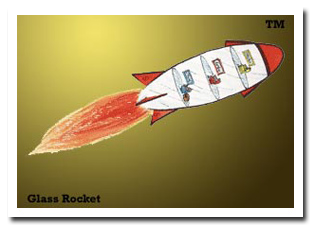 GLASS ROCKET™
Placed right at the top of Squeaky's oak tree, the glass rocket was first introduced in chapter seven of Squeaky I and again in Squeaky II (Squeaky Is Gone!). It is only seven metres high and only one and a half metres in diameter. It is divided into 3 levels and at each level, there is a comfortable seat with a floating screen in it. The three seats are in different primary colours. At the bottom level, the right arm of the chair has numerous control buttons and a microphone attached to it. Behind the yellow seat lies Squeaky's magical chest. You will definitely read more about this rocket in the sequels to come.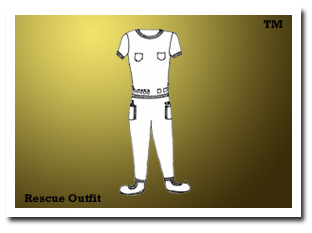 RESCUE OUTFIT
This was first introduced in chapter nine of Squeaky I, it was used by the boys to rescue Um, the Crown Prince of Uranus. It is a special light-weight and bullet-proof rescue suit that is jet black in colour. It clings onto the body like a diving suit. The matching padded shoes and hood are also made of lightweight, bullet-proof materials. Many gadgets can be found in its numerous pockets. Most of them are used to stall, distract, sedate or temporarily incapacitate pursuers. Squeaky and the boys will certainly use this outfit and the gadgets again in subsequent sequels.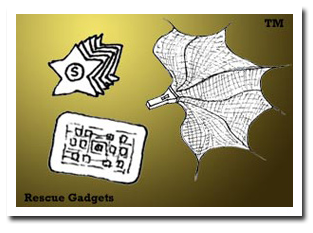 RESCUE GADGETS
Here are some of Squeaky's more popular gadgets … the mini Net-thrower, GPS, and tranquilliser stars. First introduced in chapter nine of Squeaky I, these will certainly be used again in future rescue missions.
| (a) | Mini Net-thrower – This little gadget looks a bit like a torch light. Once activated, a spider-web-like net will spread outwards, upwards, downwards and sideways until it anchors itself on anything hard. Thus, it will form a net-like barricade to stop anyone from pursuing the user. |
| --- | --- |
| (b) | Mini GPS – The size of a credit card, this little gadget works exactly like a Global Positioning System. It is controlled by satellite, showing the holder's position in relation to his/her target destination at all times. |
| (c) | Mini Tranquilliser Stars – These are little metal stars that have a tiny homing device. Once thrown in the air, it will go for any human being who is more than five feet tall. It will sedate the person for 30 minutes. They are very thin and can be stacked together. |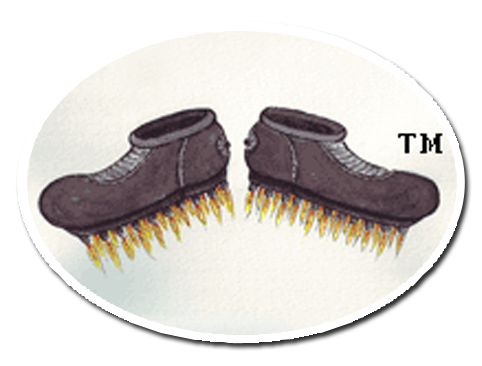 RESCUE OUTFIT ENHANCED SHOES
The enhanced shoes now have small rubber studs at the bottom with holes that shoot out powerful jets that help you to run about twelve inches above any surface. It will help the wearer to run faster without stumbling on any stones or pot-holes along the way. All he/she needs to do is to press the button at the back of the heel to turn on the jets and press it again to turn it off.
D.I.P.S™
Disc Integrated Propulsion System or D.I.P.S in short, is a gadget with an automatic system that moves the discs forward to the first chamber for it to be dispensed. It will appear in Squeaky II for the first time. Below the disc compartments are two bendable straps that will fit anyone's arm. Beneath the disc dispenser is the handle bar where the user's thumb will press the button on the extreme left to fire the disc from the chamber. The other two fingers should touch the two black buttons in alternating fashion as swiftly as possible. The latter action increases the spinning capability of the next disc to be dispensed. The user is supposed to aim the spinning discs at the shooting rocks that get propelled out of the mountain sides in Mercury.